Step into an unique wellness experience and discover moments that are more than enjoyment.
Pool
The hydromassage pool differs from ordinary pools because the temperature, water movement and pressure change according to the need. Hydromassage has a positive effect on the body, reduces stress and pain, and swimming has a positive effect on the overall health of the body.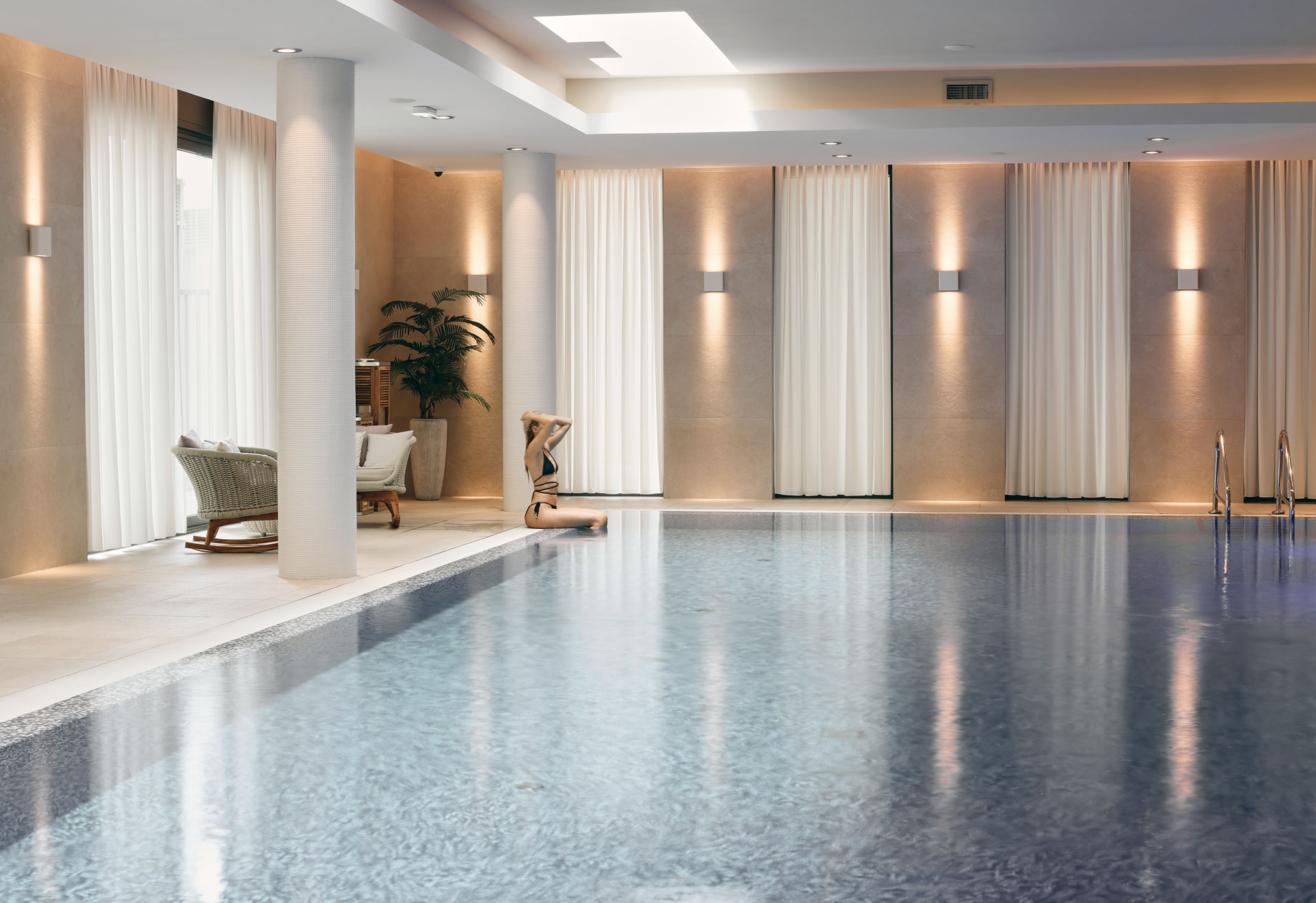 Gym
The modern gym at Downtown Wellness offers latest Techno-gym equipment and props of the highest quality. Workout will be a real enjoyment in this state-of-the-art gym space.
Sauna
Elegant and modern sauna combines three elements of nature – wood, stone and water and brings you to an oasis of good feeling. After a hard day, give yourself a moment to relax physically and mentally, as well as to improve your circulation and immunity.
Salt Room
The antibacterial properties of the salt room calm the respiratory system and destroy harmful bacteria. Relax and inhale clean dry salt, which has a positive effect on the skin, and also has a calming effect and reduces stress, anxiety and fatigue.
Steam Bath
Steam bath has a beneficial effect on the cardiovascular system, lowers blood pressure and helps the health of the respiratory organs. High humidity contributes to the well-being of the body and mind, and makes the skin look fresher and more hydrating.
Massages and Treatments
In the Downtown Wellness Center, you can enjoy numerous spa massages, face and body treatments and spa rituals, which will relax you, regenerate you, restore your energy and vitality. Our spa treatments include various, highly effective body shaping and weight loss treatments, with which you will quickly lose unwanted centimeters and eliminate body imperfections.
Choose one of our luxurious spa rituals or massages and indulge in moments of ultimate relaxation and regeneration!