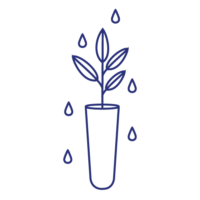 Experience an unforgettable experience at the Downtown Wellness Center in the heart of the Old Town.
Hydromassage Pool
Gym
Rooms for massages and treatments
Sauna
Steam Bath
Salt Room
Relax Room
Downtown Wellness, stationed in the heart of the city, is designed to provide the perfect atmosphere for you to relax, recreate, enjoy and escape from everyday stress and very often overwhelming responsibilities.
In summary, we are designed to bring you back into balance. In the luxuriously equipped space of our spa center, you will have a complete wellness experience and an atmosphere carefully designed to relax both body and mind.
In addition to the swimming pool with a jacuzzi part, Downtown has a spacious gym with the most modern fitness equipment, a sauna, a steam bath, a salt room, as well as a specially designed relax room, where you can enjoy complete intimacy and peace.
Also, our spa massages, treatments and rituals are carefully designed and performed in such a way that you feel invigorated, refreshed and relaxed after them.
Treat yourself to a unique Downtown Wellness spa experience and discover moments that are more than enjoyment.
Choose only the best for yourself and your health. Choose Downtown Wellness.